- Share this page -
That's right, you heard me. Move over, skinny jeans, because flares are BACK and better than ever! For those of us who just could never get behind the skinny jean look, flares are now everywhere and the hottest item for fall.
There are lots of different colors and styles to choose from, but how do you know what's best for you? Here's some advice from the fashionistas at Glamour magazine:
Do: Hem your jeans for the shoes you plan to wear. While you can wear flares with flats, a pair of comfy chunky sandals, clogs, wedges, or flatforms look great with this style. Wearing flares with heels of any kind will make your legs look a mile long.
Do: Play with volume. A three-quarter-length trench coat can enhance the fluidity of the pants silhouette.
Do: Invest in a pair of trouser flares. Cut like a pair of trousers with a fluid and easy leg that juts out slightly at the calf, the style works well with a button-down shirt and a pair of slingbacks. This is a good option if you can wear denim to work on Fridays or require a denim look that's not a "five-pocket style."
Do: Try flares in other colors and even prints. A pair of crisp white flares works perfectly with a denim or chambray shirt. Pull it together with black or brown accessories and you've got a classic American look.
Don't: Buy flares that overwhelm your legs. The style should be fitted to the knee, then flare out gently. It should be slightly more subdued than a pair of bell-bottoms.
Don't: Wear the same flares with flats as you do with heels. You'll only tear up the hem and you might even trip!
Don't: Overdo it by adding too many other casual elements.
Don't: Go topless under your overall flares. A slip of that buckle and...well, you know what could happen.
Here are a few styles that I'm loving this season:
American Eagle Boho Artist Flare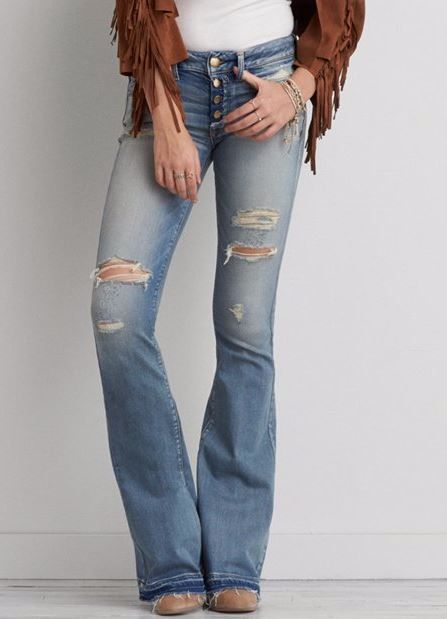 Banana Republic Dark-Wash Flare Jean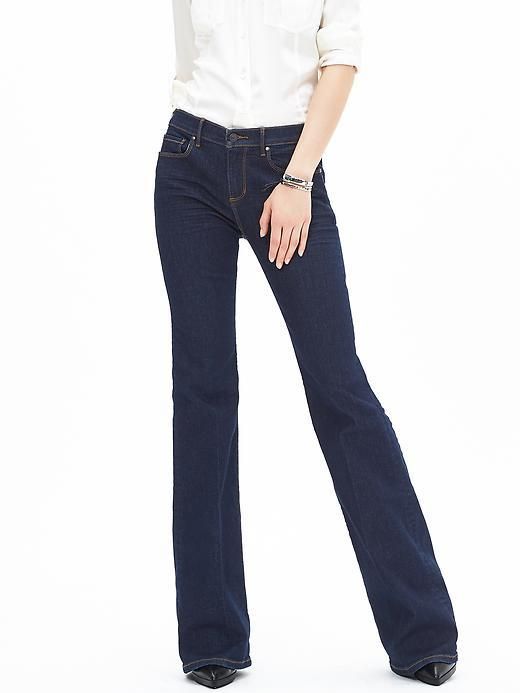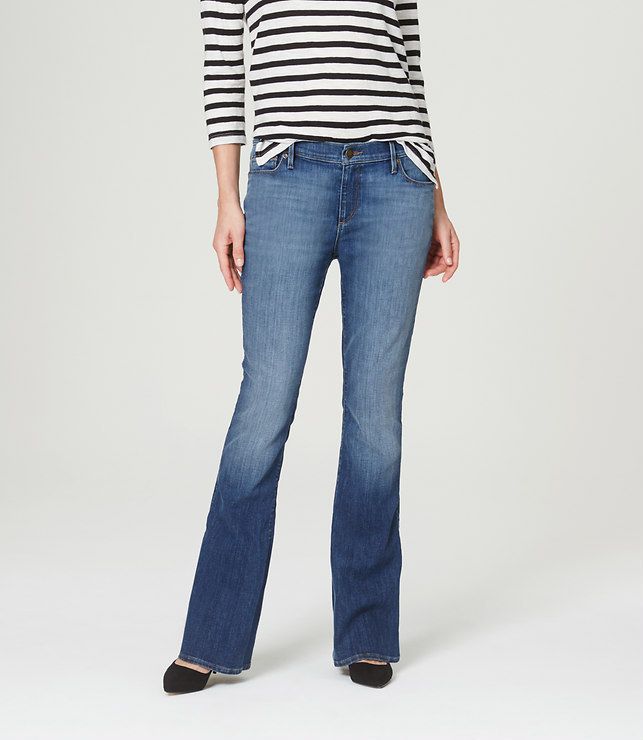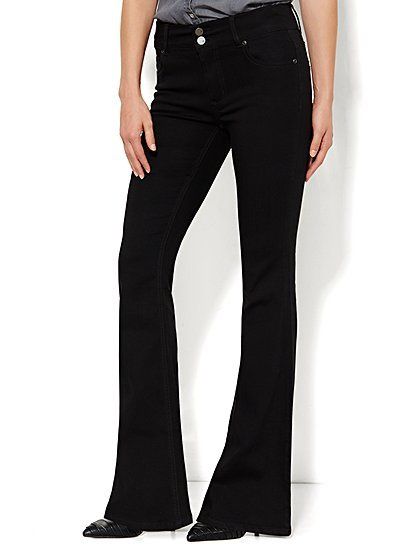 The Limited 678 Nautical Fit & Flare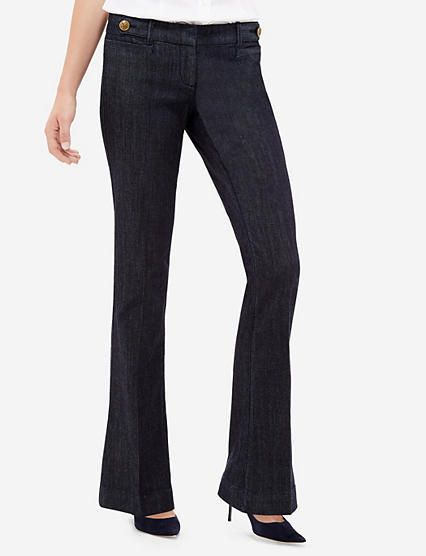 - Share this page -